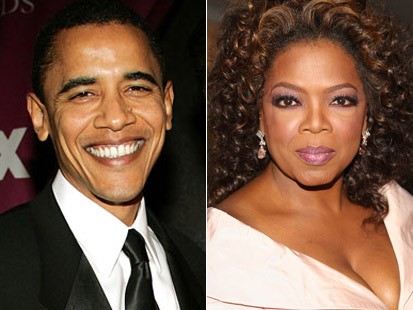 CHICAGO, IL-- A new facial recognition device which scans for not only facial structure characteristics but also skin color and tone, is set to go on sale next Tuesday and promises to help voters "determine which candidate looks most like themselves and thus most deserves their support."
Oprah Winfrey could be a prime beneficiary of the new technology since she has been sharply criticized by some of her fans for not "continuing her longtime support of women by endorsing U.S. Sen. Hillary Clinton."
The new technology would resolve whether she looks more like Sen. Clinton or Sen. Obama and possibly give ammunition in response to critics who call her a traitor for not supporting one of her own.
It would also be a boon to white men, who although do not typically engage in identity politics may be tempted to do so with the help of the new FR device, which is being marketed under the tradename
VoteMe
. A white male typically has to choose from many candidates, resulting in ambiguity since often he can't be sure whom he most resembles.
"I think I look most like Mitt Romney," said Steven Taylor, 51, of the South Side, "but everyone else seems to think I look like Gov. Huckabee."
Taylor said he's not sure he wants to try the facial recognition technology but concedes it would allow for more accurate voting.
"I may vote for Romney anyway," he says, "if only to get back at my wife for calling me 'Huck'!"